Hello readers,
This is part two on my multi-part series of posts where I explain how I deploy my Horizon Lab. You can view part one here.
In the last part, we finished with my working PowerCLI script to deploy three ESXi VMs. Now, we will install the three VMs.
We start by booting it up until we are given the welcome screen: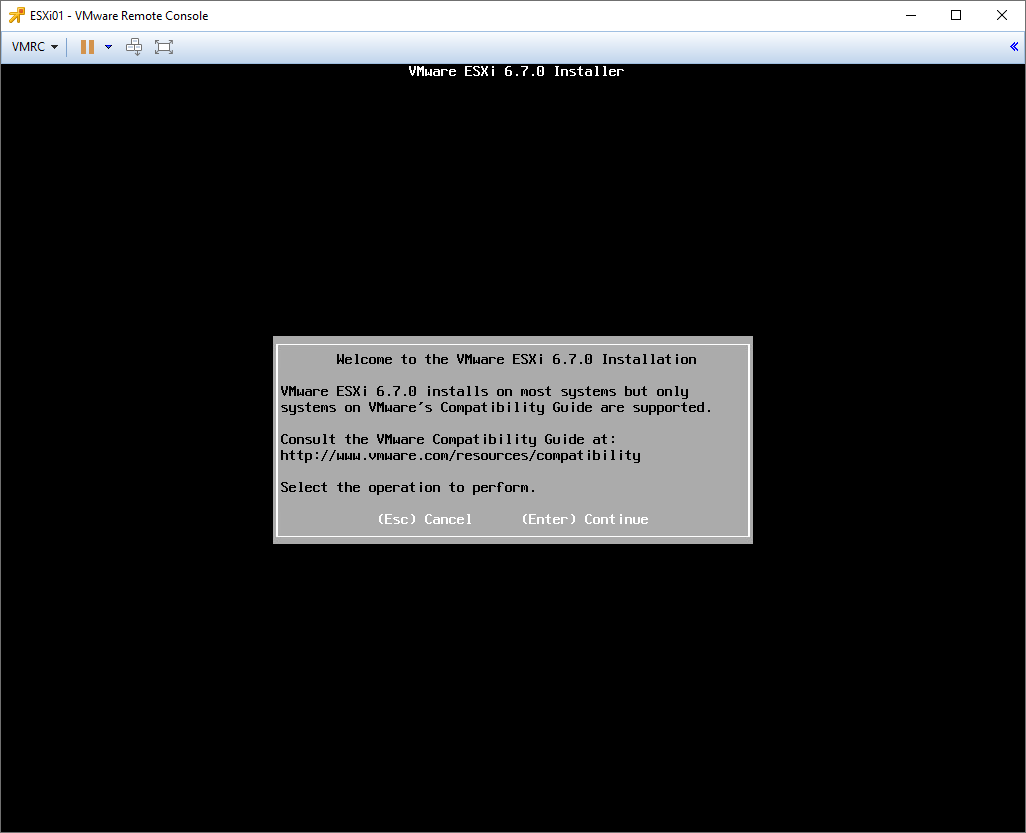 We press F11 to accept the End User License Agreement.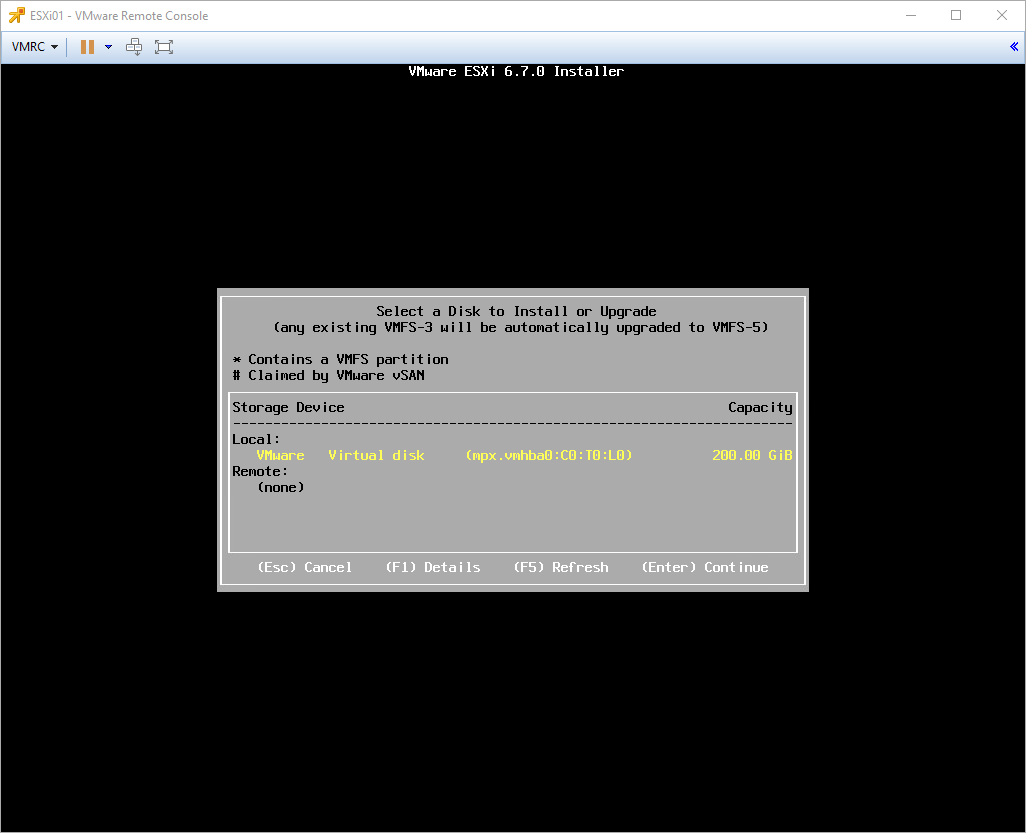 Select the drive that you want to install ESXi on, and press enter to continue.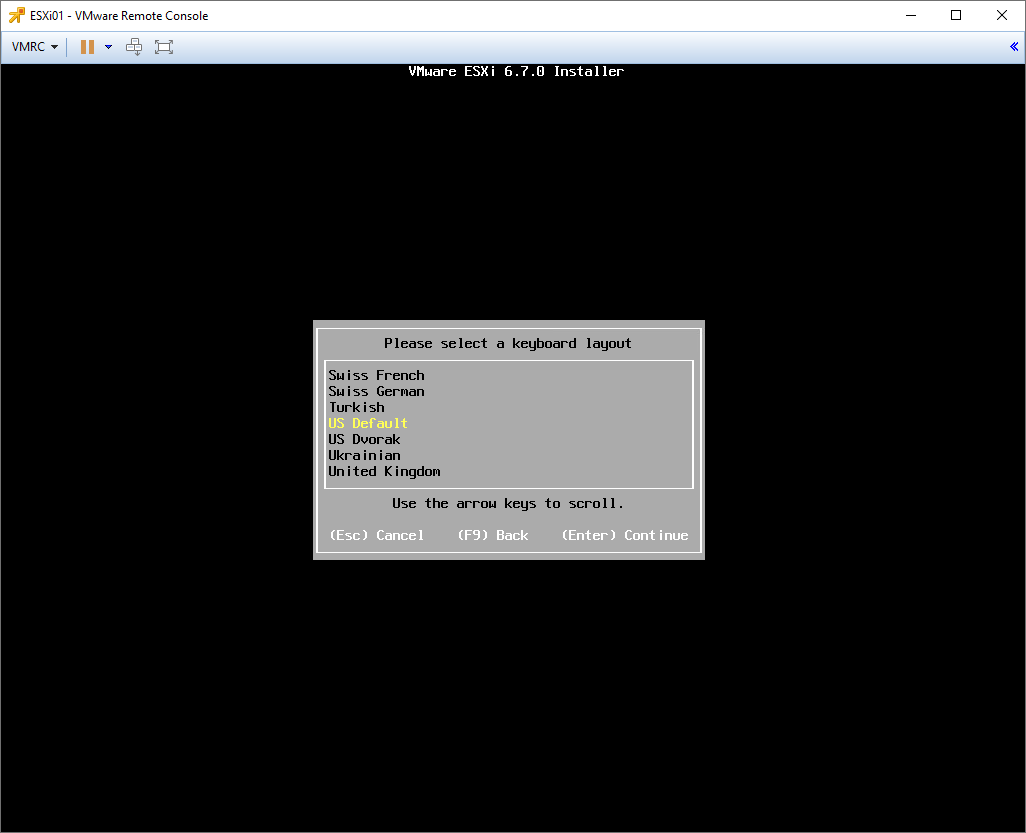 Select your keyboard layout and press enter.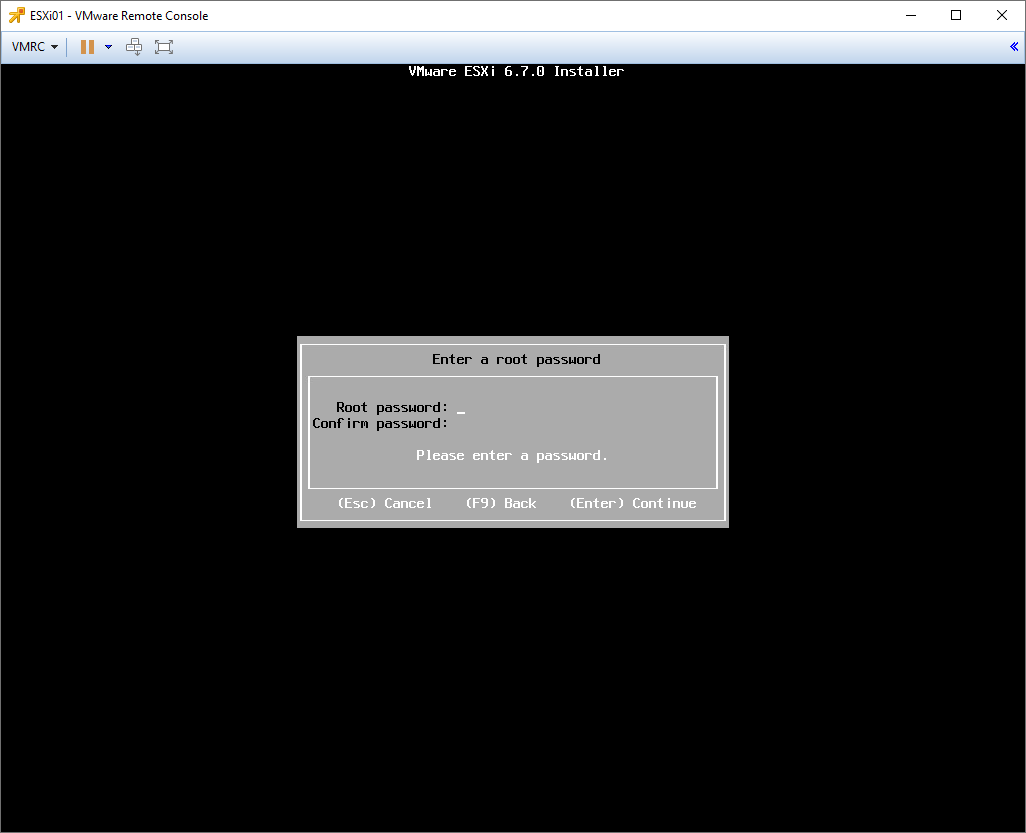 Type in a password to use for the root user.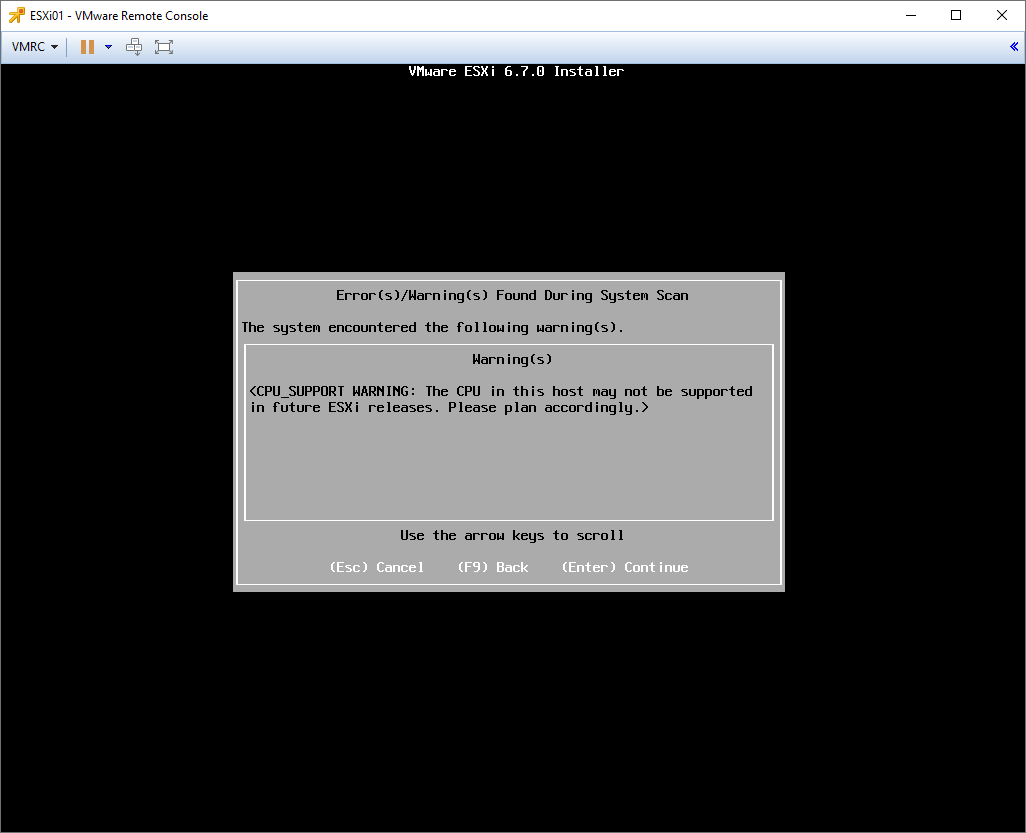 You may get this screen. I do, since I am running this on older hardware. This error means that in future versions, your current CPU may not be supported. Press enter to continue.
Press F11 to install and wait for the installation to finish.
The installation is finished! Press enter to reboot, and depending on how many other VMs there are left to install, you will have to do this a few more times. (in my case two more times)
After repeating it two more times, we can now mount our vCenter Server Appliance ISO and go through the deployment steps.
On a sidenote, if you are doing this nested like I do, please make sure to double check the security settings of the vPortGroup or dvPortGroup: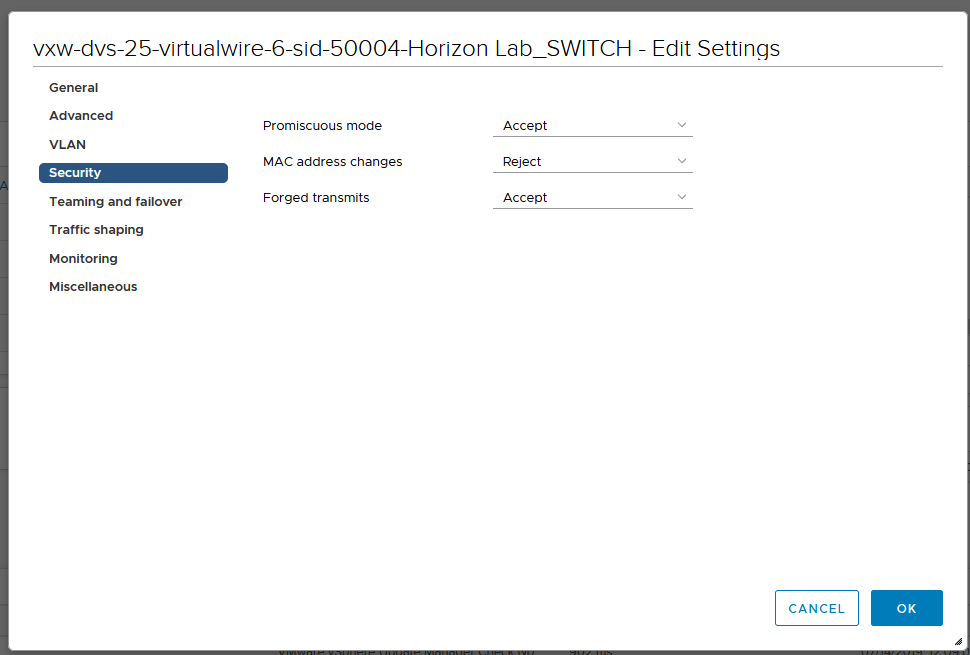 We start by mounting our vCenter ISO. After that (On Windows), start with installer by going to the vcsa-ui-installer folder and then open the win32 folder, and run installer.exe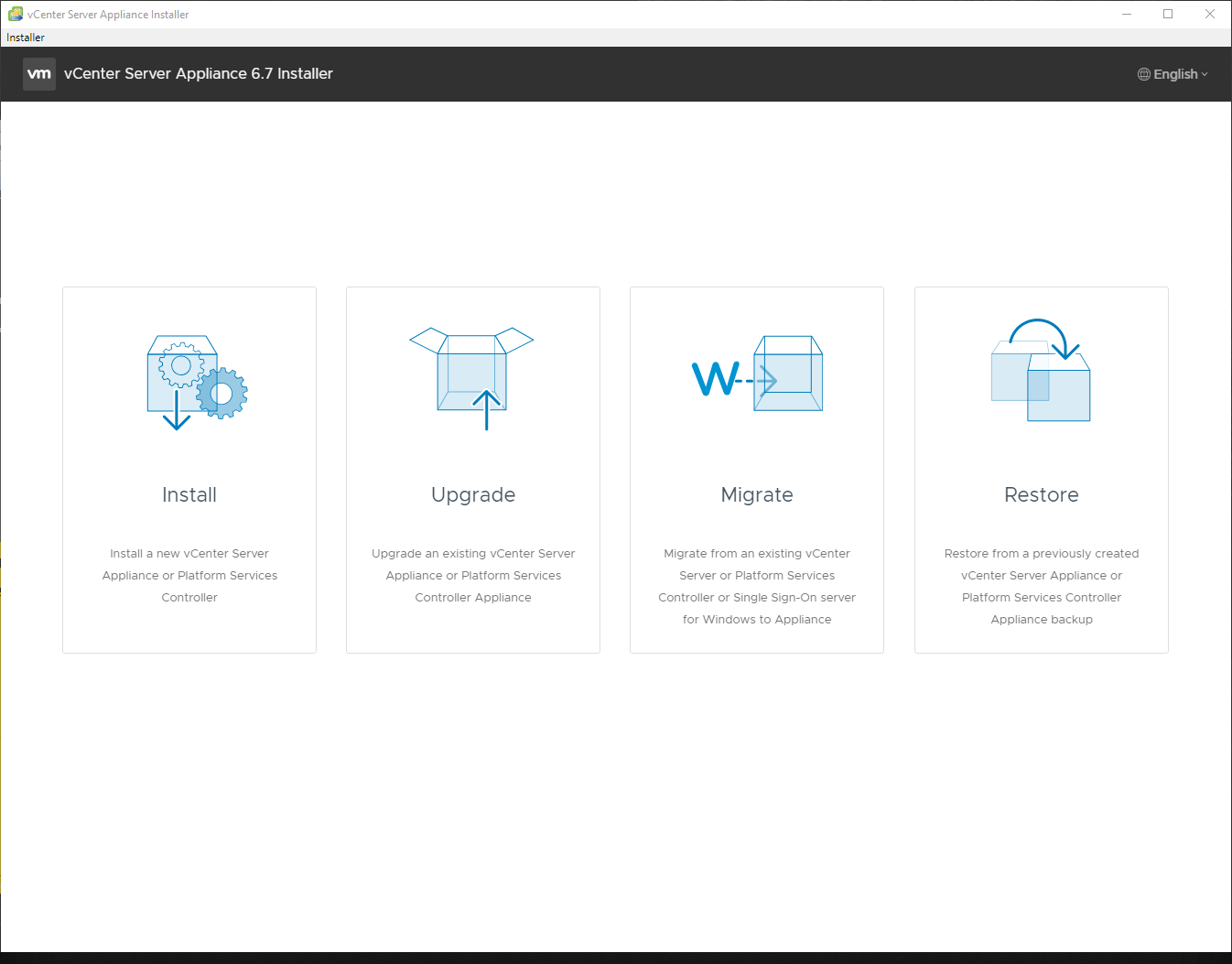 We are greeted with this screen. In our case, we want to install the appliance, so we click on install.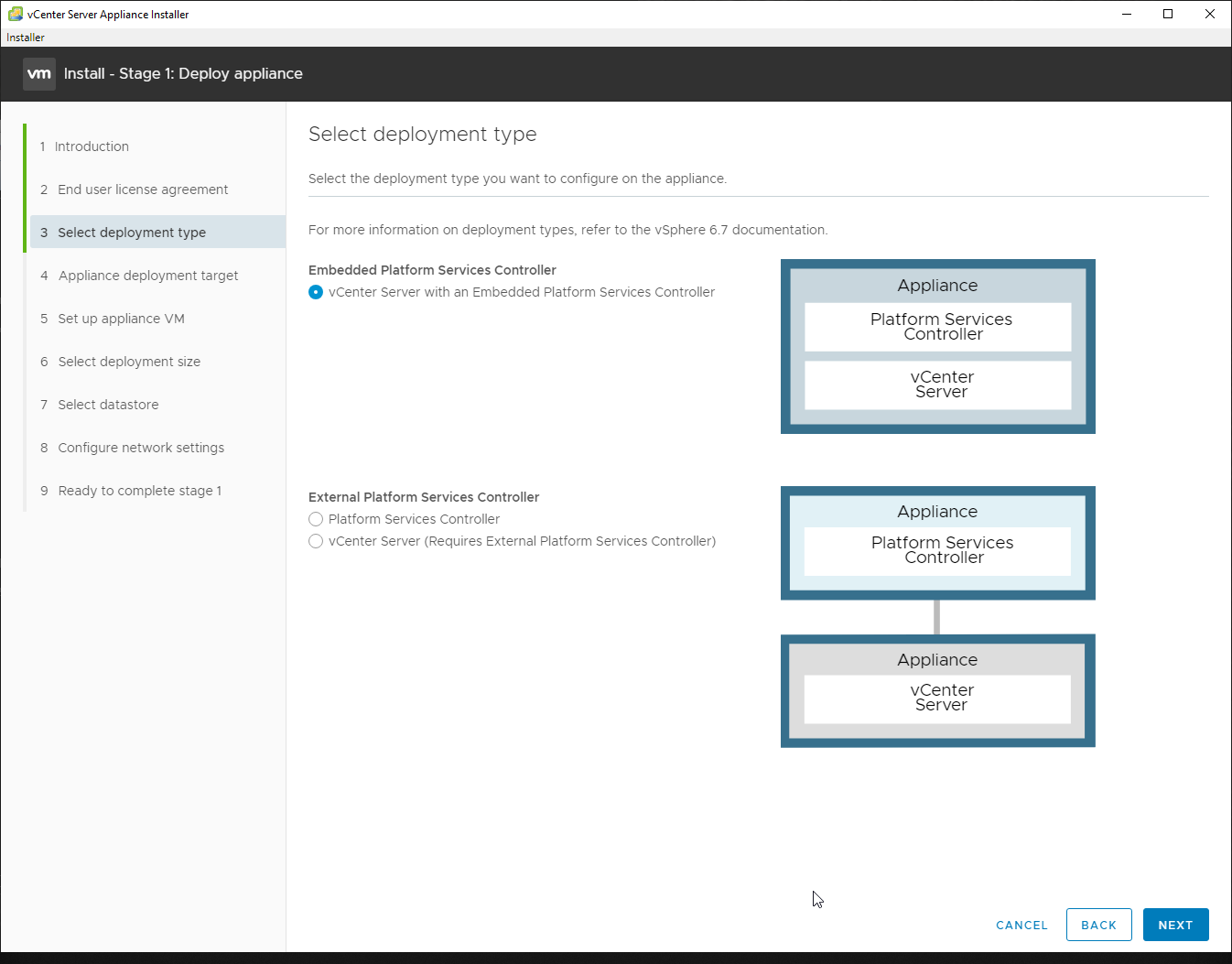 On the deployment type, go with "vCenter Server with an Embedded Platform Services Controller."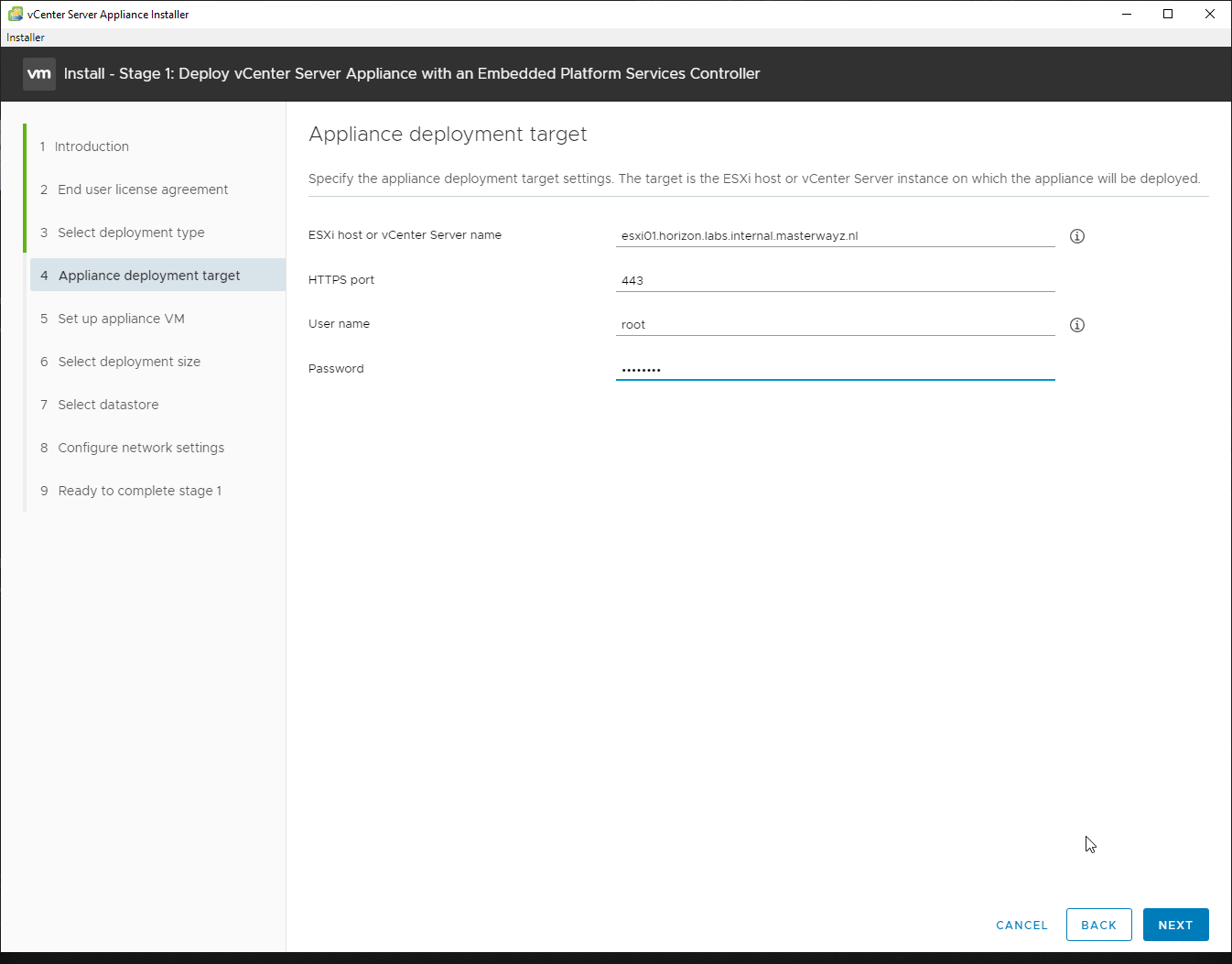 Fill in the information of the ESXi machine that you want to install vCenter on. In this case, I have chosen for the first VM of my Horizon lab.
You will get a pop-up, click yes to accept the certificate.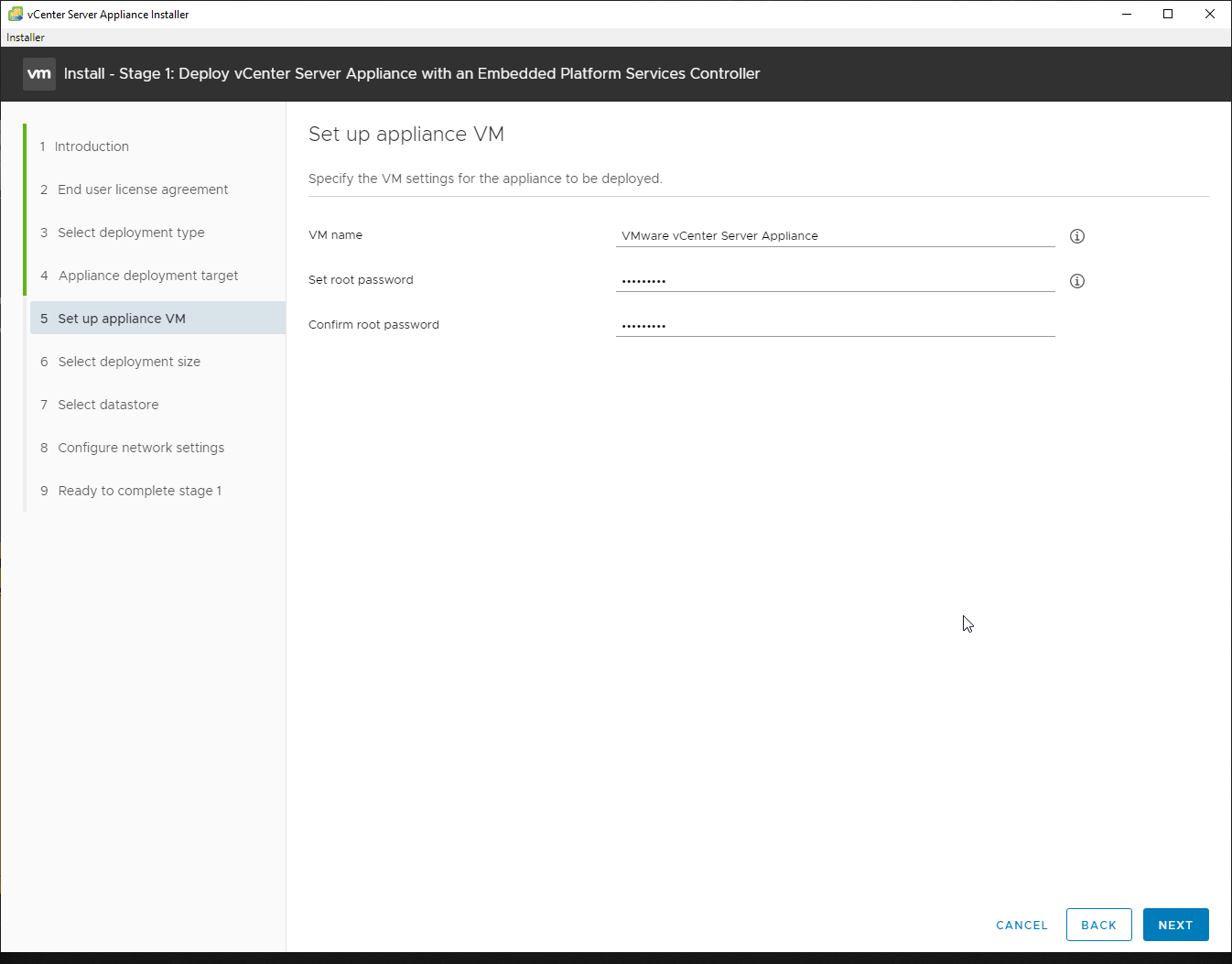 Give the virtual machine a name, and give it a root password.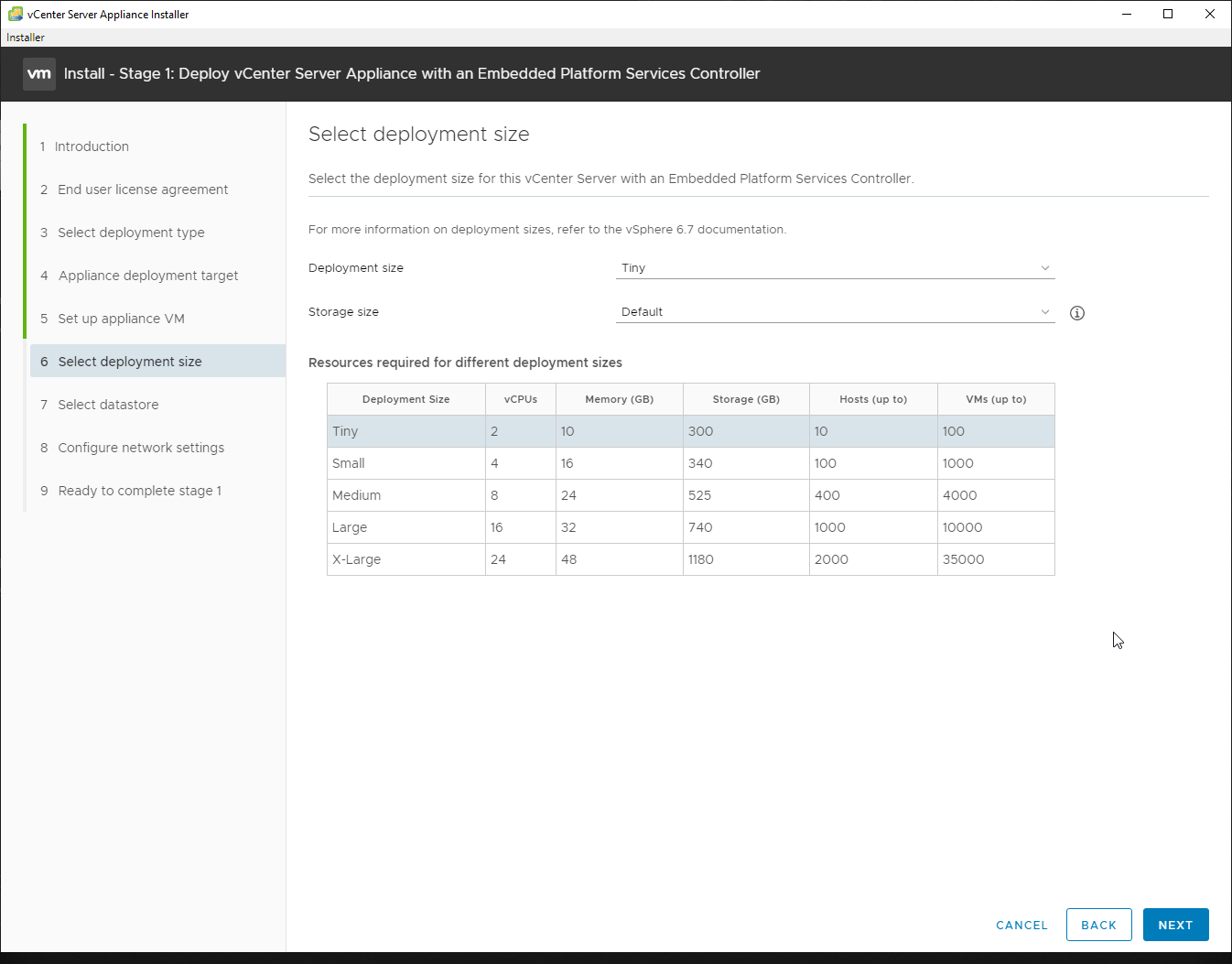 Select the deployment size. For this lab, Tiny will be sufficient.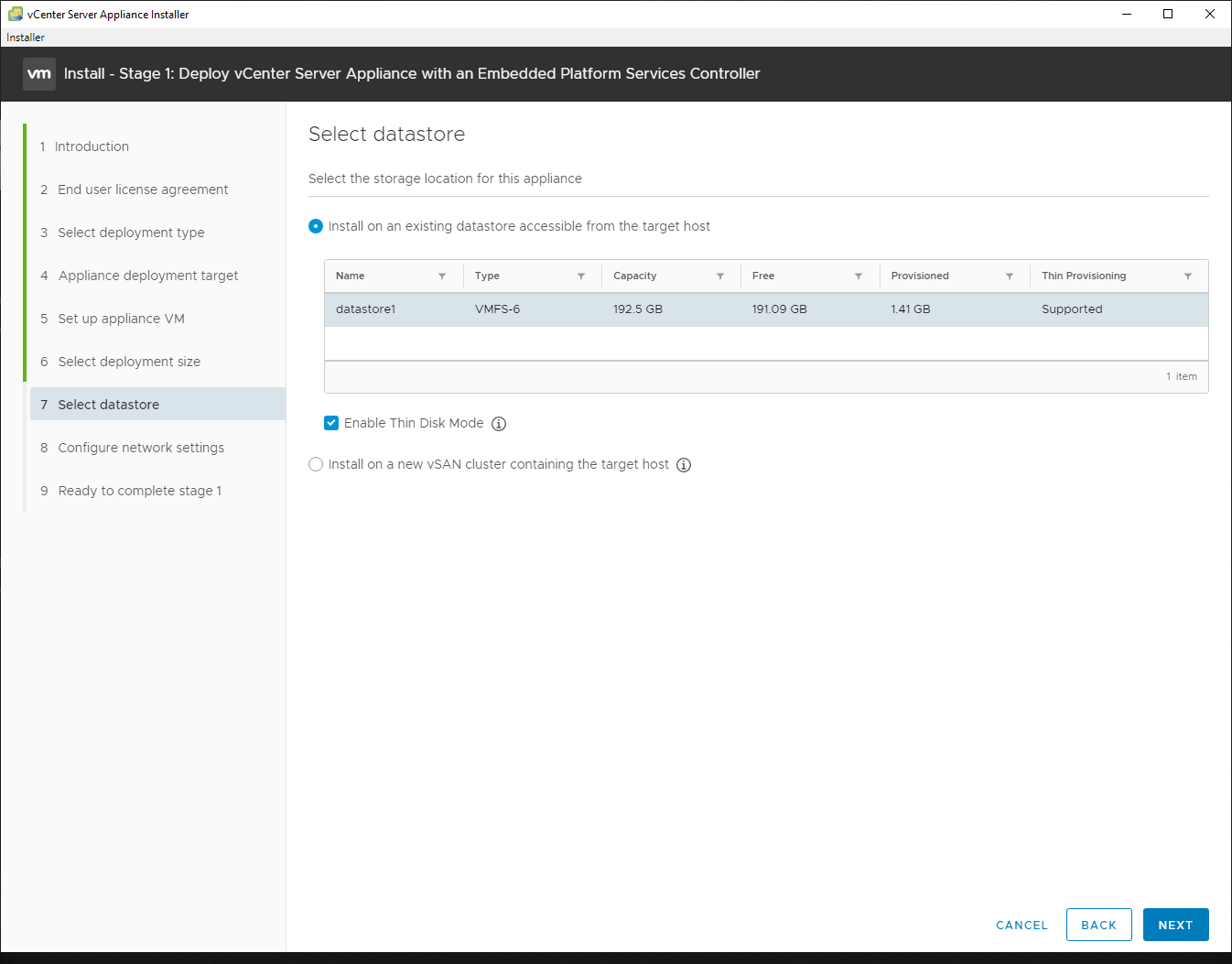 Select the datastore that you want to use, and enable Tiny Disk Mode. This will allow you to install the appliance on a datastore that does not have enough space for the 300GB thick provisioned drive.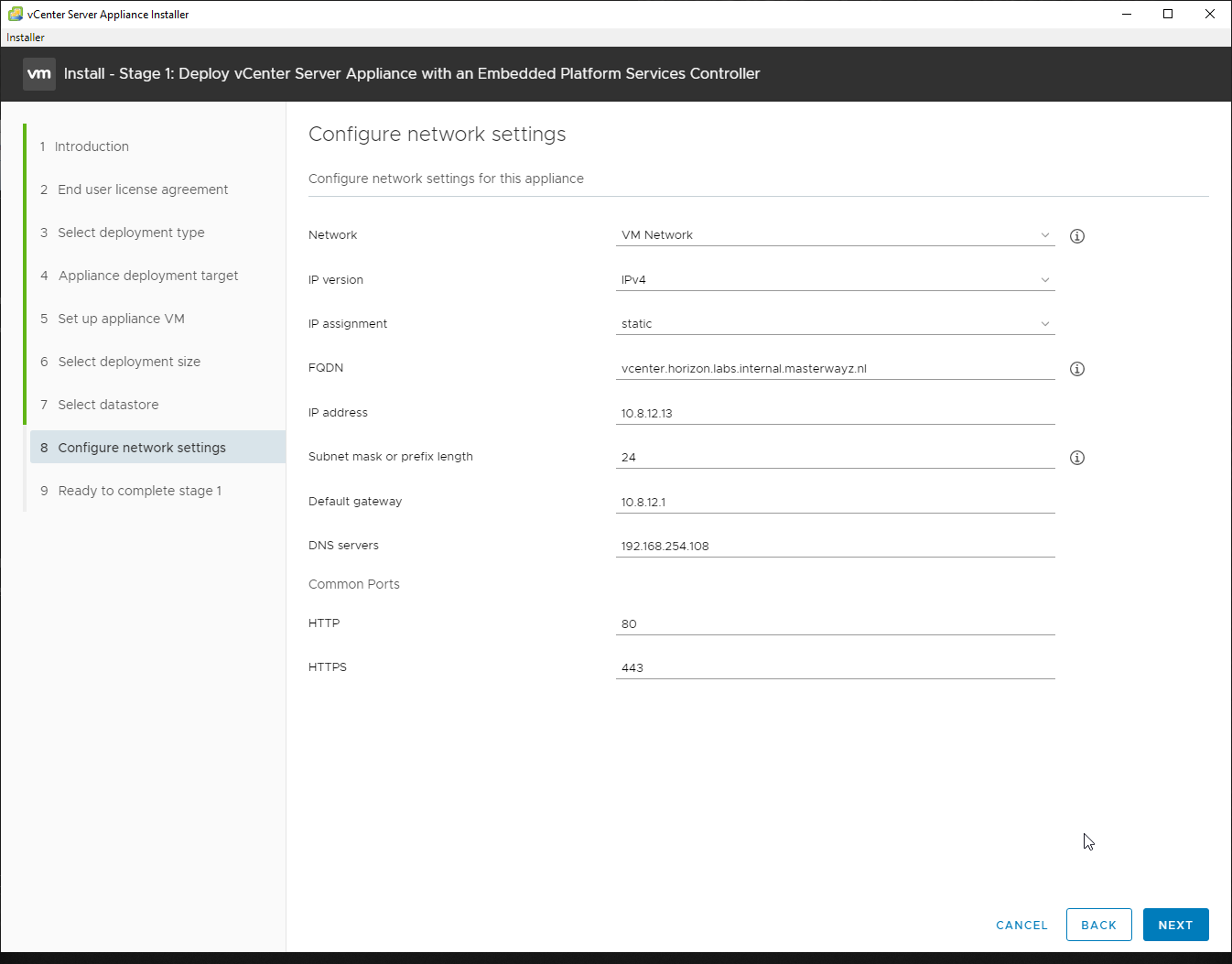 In here, select what network you want the virtual machine to be on. Also, select if you want to use IPv4 or IPv6 and give it a static IP, or choose to let a DHCP server assign it an IP.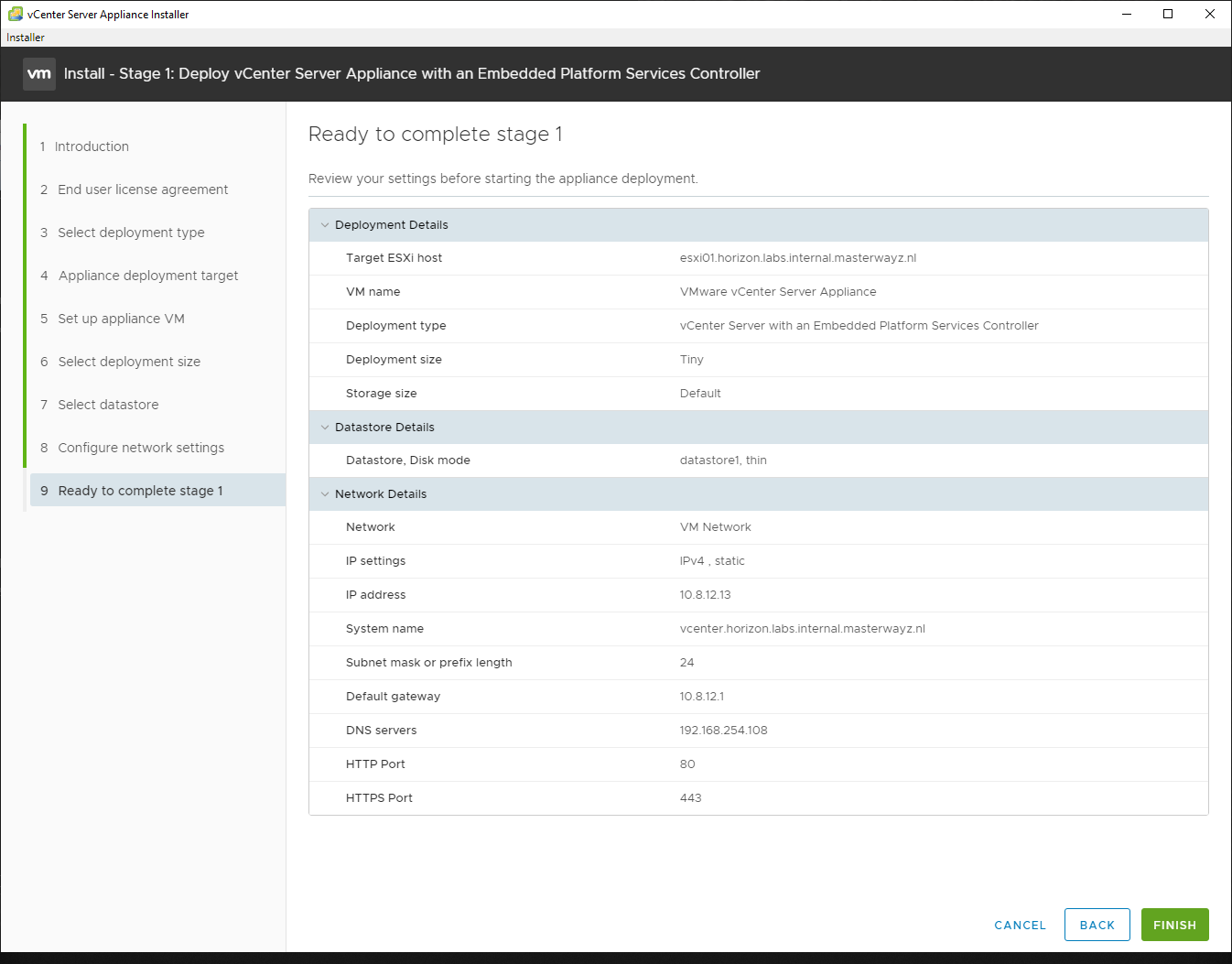 Review the information that you have filled in. If you are happy with it, press Finish to start the first stage of the installation.
Now that the installation is done, we can continue and configure vCenter. Let's do that next shall we?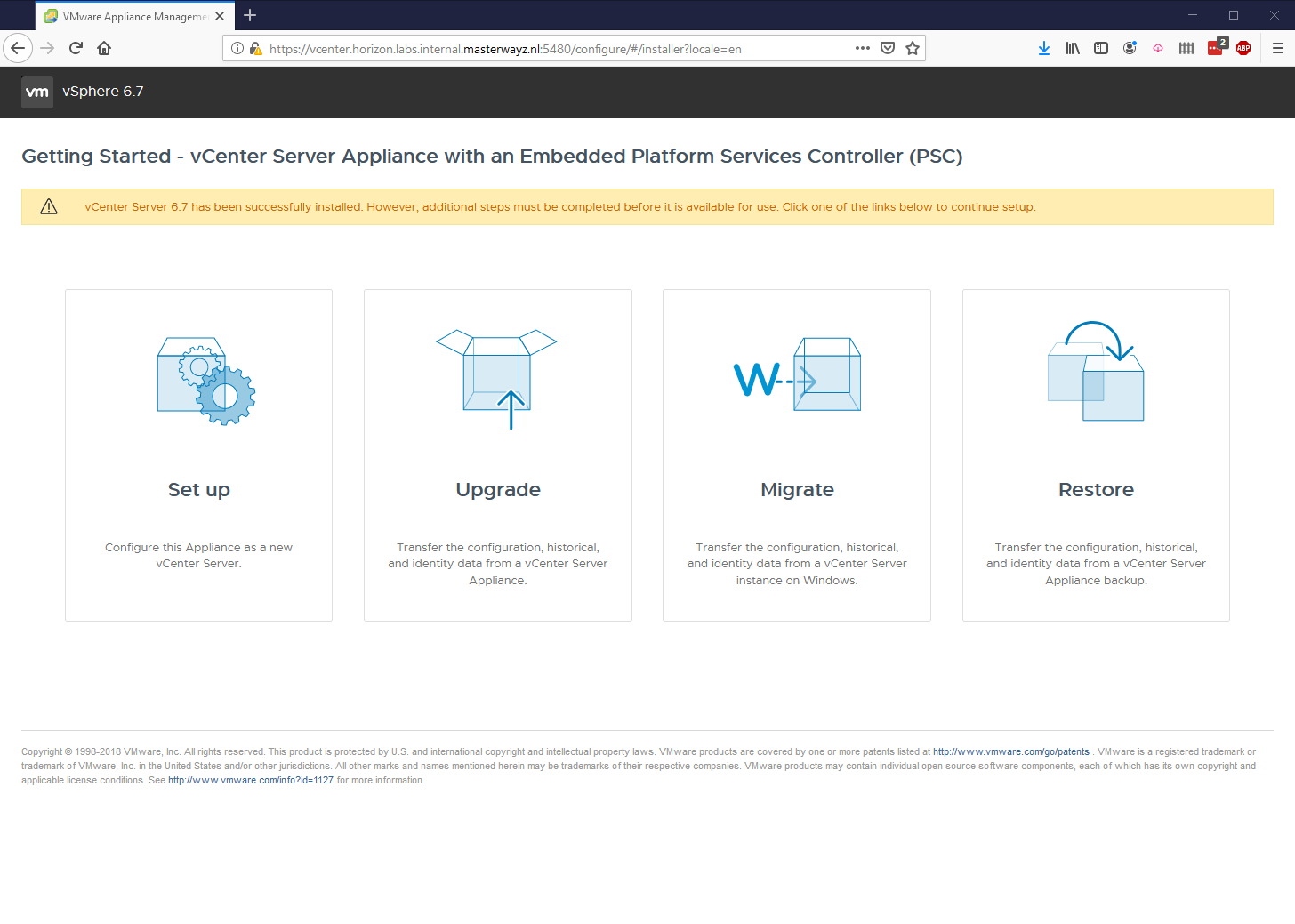 You can manually visit vCenter in your webbrowser (https://ip-or-fqdn:5480/) or do this directly from the installer. Click on set-up and login with your root username and password that you set during the installation.
Click on next to start the configuration.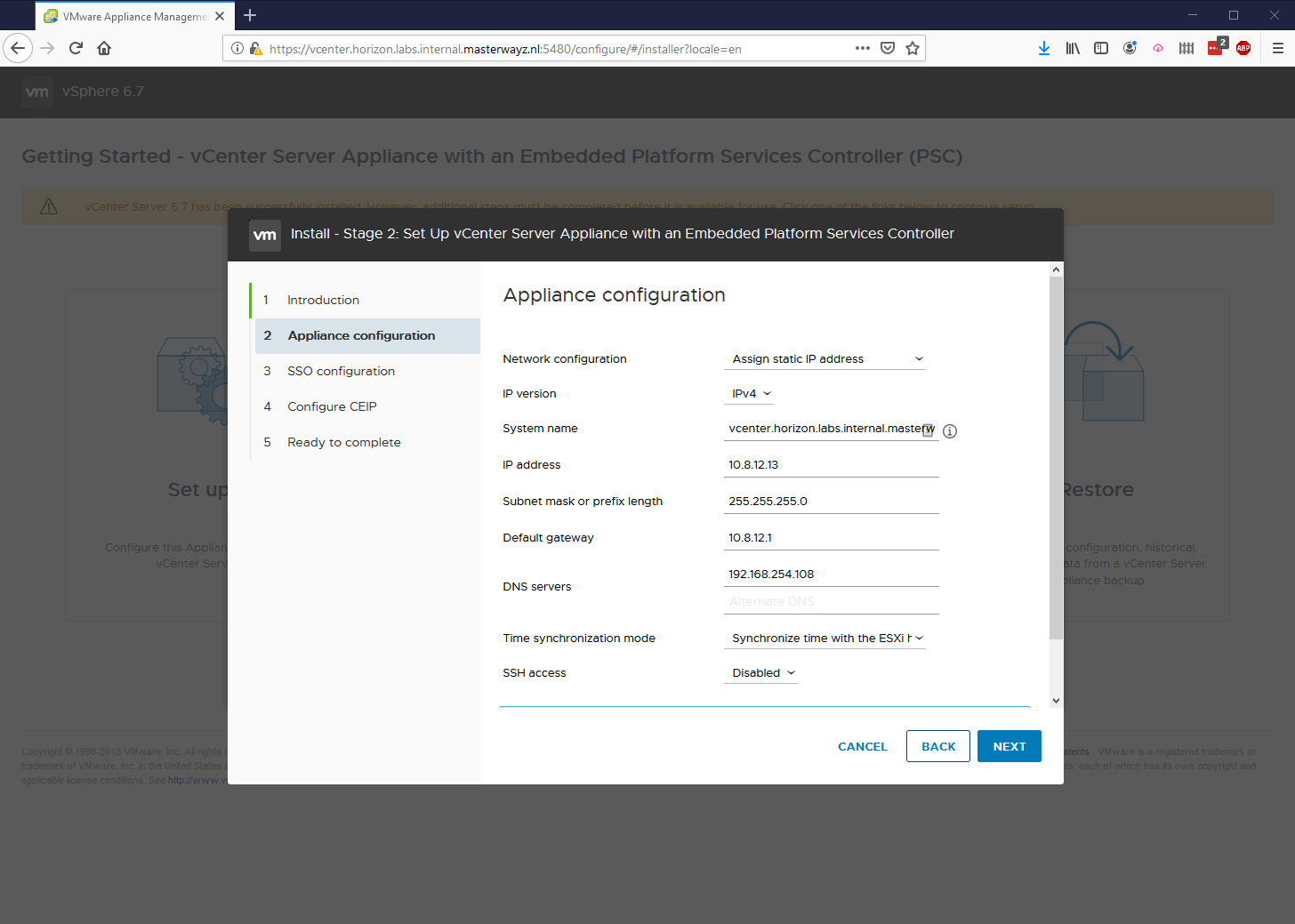 In here, you can configure networking, time synchronization and SSH access. In my case, all settings are what I want.
Here you configure the SSO domain. This is the vCenter domain that will be used to login. The default is vsphere.local (later you can configure AD authentication if you wish.)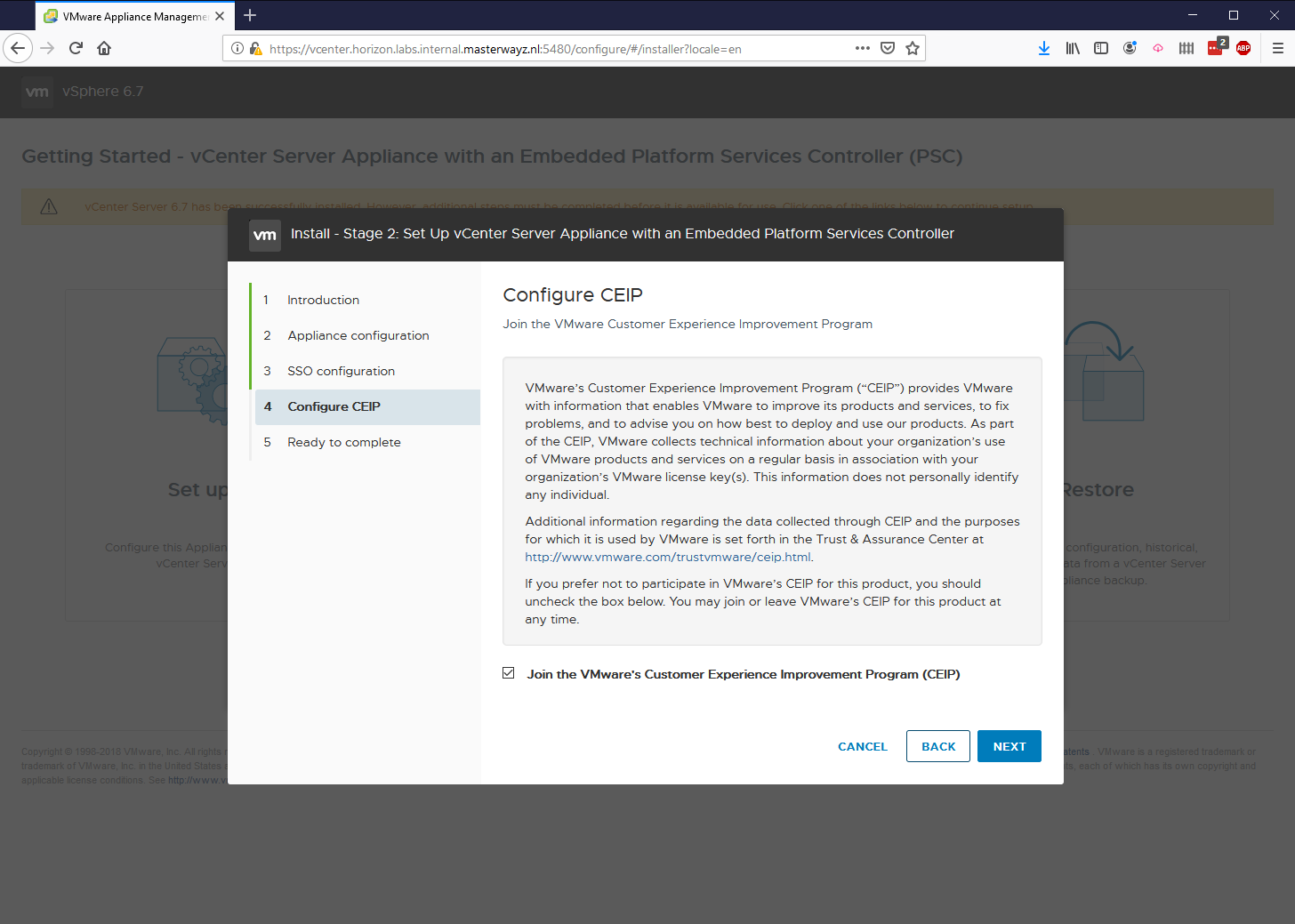 In this screen, you can opt-in or opt-out of VMware's Customer Experience Improvement Program.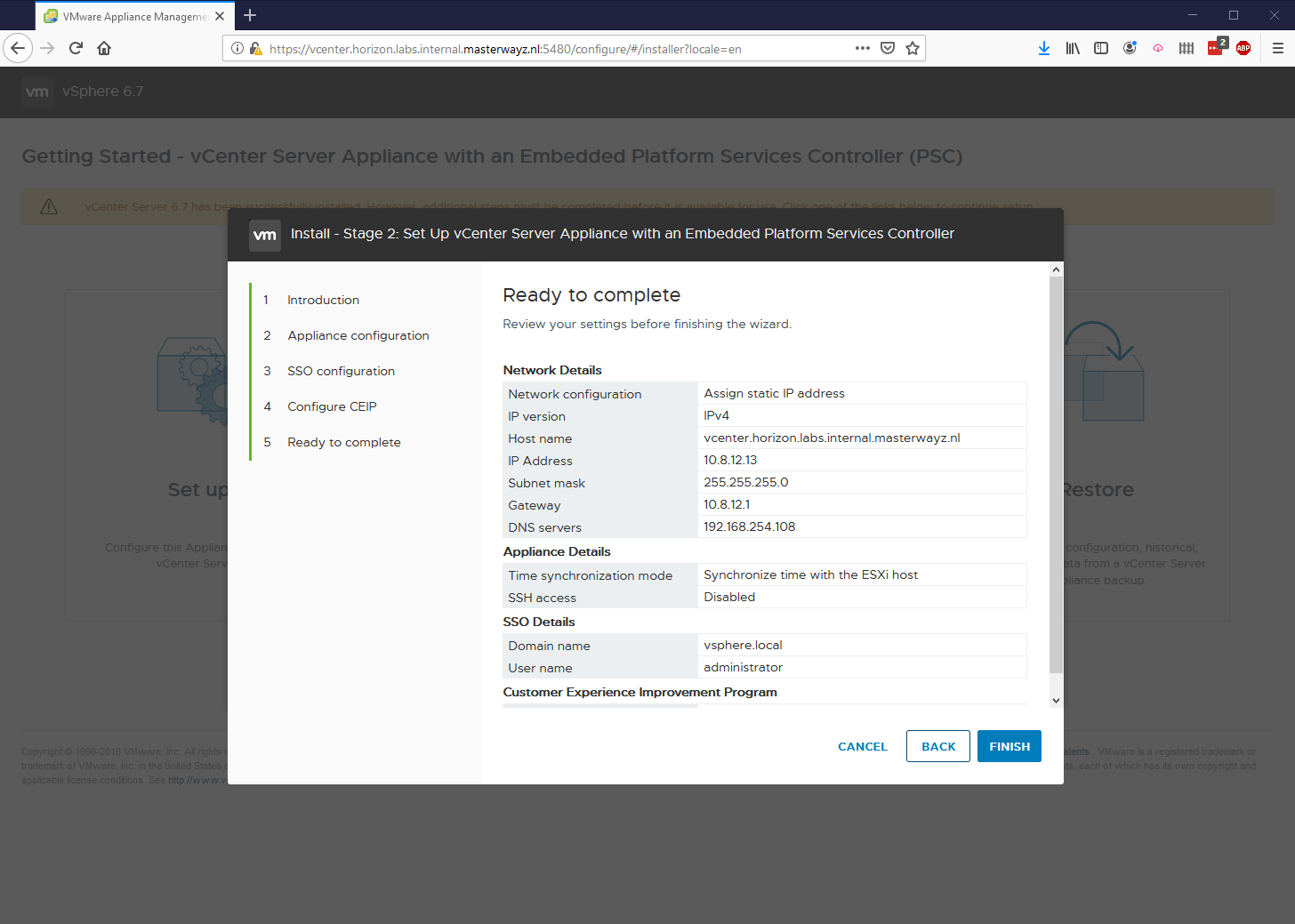 Verify your settings and click on finish to start the configuration process. Please do keep in mind that this takes a while.
That was it! Part two of the series is finished, we successfully installed the ESXi hosts and deployed vCenter. In the next part, we will be deploying the virtual machines for Horizon.
Thank you for reading and see you next time.